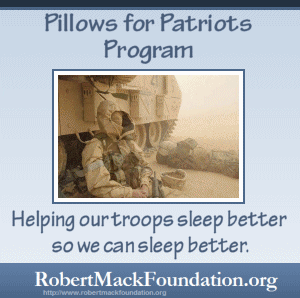 Beck: Restore America's Honor at the memorial of a white supremacist?
By: Devvy
August 28, 2010

Today the very popular, Glenn Beck, who has risen to fame and fortune on the FOX Network, is holding an event in Washington, DC. To say it has caused a firestorm of nasty projectiles from all camps is an understatement.

While billed as a non political event, Restoring Honor, one of the key note speakers is one of America's premiere political animals and opportunist extraordinaire, Sarah Palin, who has also risen to fame and fortune with her quaint, folksy, 'tough' gal image. Knowledge of the U.S. Constitution and how government systems actually work isn't part of her rhetoric.

Race baiting money grubbers like the "Reverend" Al Sharpton have their jockeys in a twist because today is the commemorative date for Martin Luther King's famous speech, 'I Have a Dream.' How dare anyone else hold a rally in Washington, DC on the same day and cut into Sharpton's day of glory! Beck insists he was unaware of the date; it's up to you to believe him. I happen to think it's likely he didn't remember. If not for the dust up, would you remember "this Saturday is the date MLK gave one of his famous speeches"? As someone who planned a major rally back on September 29, 1993, at the nation's capitol, my biggest consideration was the rally had to take place before Congress adjourned for the year, not who might have given a famous speech on the same day. Beck claims he scheduled it for Saturday and not Sunday for religions reasons.

Let me get on everyone's bad side here by pointing out a few inconvenient truths.

I monitor talk TV and by that I mean, I catch a segment here and there with Beck, O'Reilly, Van Susteren, Anderson Cooper and others. It's about all I can stomach at one time. Beck is big on books. So am I because I love to read and learn. Which is why I cannot understand Glenn Beck's constant praise of Abraham Lincoln and why he would hold his rally in front of a memorial dedicated to the original white supremacist who hated 'the Africans', wanted all of them deported, spit on the U.S. Constitution, the Bill of Rights and damn near destroyed the Union. How can Glenn Beck be so blind?

Republicans love to chant they are the party of Lincoln. How shameful.
"Lincoln had no intention of doing anything about Southern slavery in 1860. In his First Inaugural Address he announced that "I have no purpose, directly or indirectly, to interfere with the Institution of slavery in the States where it exists. I believe I have no lawful right to do so, and I have no inclination to do so." He also promised, in the same address, to strengthen the Fugitive Slave Law even though lax enforcement of it or none at all would have quickened slavery's demise." The Real Lincoln: A New Look at Abraham Lincoln, His Agenda and an Unnecessary War, Thomas J. DiLorenzo, pgs 20, 21
DiLorenzo continues:
"White supremacist attitudes were not only on display in the Northern Black Codes and other pieces of legislation but were enunciated in Northern newspapers as well. As the Philadelphia Daily News editorialized on November 22, 1860, "It is neither for the good of the colored race nor of our own that they should continue to dwell among us to any considerable extent. The two races can never exist in conjunction except as superior and inferior...The African is naturally the inferior race."
"The Niles (Michigan) Republican wrote on March 30, 1861, that "this government was made for the benefit of the white race...and not for the Negroes." The Daily Chicago Times editorialized on December 7, 1860, that "evil and nothing but evil, has ever followed in the track of this hideous monster, Abolition." It continued, "Let [the slave] alone -- send him back to his master where he belongs.
"On January 22, 1861, the New York Times announced that it opposed the abolition of slavery. Instead, it proposed that slaves should be allowed to legally marry and should be taught to read and to invest their money in savings accounts. Those actions should be taken "to ameliorate, rather than to abolish, the Slavery of the Southern States" and would thus permit slavery to become "a very tolerable system.

"The Philadelphia Inquirer endorsed Lincoln's colonization proposals on March 11, 1861, when it pointed out that "Hayti lies in the torrid zone, the proper residence of the Negro." "The proposition that the Negro is equal by nature, physically and mentally, to the white man, seems to be so absurd and preposterous, that we cannot conceive how it can be entertained by any intelligent and rational white man." The Concord (New Hampshire) Democrat Standard, September 8, 1860. Ibid, pgs 30-31

Lincoln used the 'N' word freely and never tried to hide his dislike of 'darkies.' Lest you think DiLorenzo is some mad man, I can assure you, his books are fully footnoted with historical documents for reference and cross checking. He also wrote a column titled, An African-American Icon Speaks Truth to the Lincoln Cult, which covered a book titled 'Forced Into Glory: Abraham Lincoln's White Dream' by Lerone Bennett, Jr. Let me give you a couple of paragraphs:

"Since so few Americans are aware of these facts, Bennett correctly concludes that "the level of ignorance on Abraham Lincoln and race in the United States is a scandal and a rebuke to schools, museums, media, and scholars." This of course is no accident; it's exactly the way the state wants it to be.

"Bennett is especially critical of how the Lincoln Cult uses black historical figures as pawns in its defense of "Father Abraham." For example, he contends that there is no way to get around the fact that Lincoln was a lifelong white supremacist, loudly proclaiming that he was opposed to "making voters or jurors of Negroes, nor of qualifying them to hold office, nor to intermarry with white people." He said far worse things than that, as Bennett documents. The typical response of the Lincoln Cult is to "find a slave or a former slave or, better, a Black officeholder to say that he adores Lincoln and doesn't care what people say . . . "

"Why, one would ask, is such a distinguished African-American journalist so incensed over the Lincoln myth? It is because of his twenty years of painstaking research, resulting in this book, that proves, among other things, what a vulgar racist Lincoln was. Bennett provides quote after quote of Lincoln's own words, habitually using the N-word so much that people in Washington thought he was weirdly consumed by his racism. Bennett tells of first-hand accounts by some of Lincoln's generals of how they left a meeting with him during a crisis in the war in which the president spent most of his time in the meeting telling off-color "darkie" jokes (Lincoln's language). General James Wadsworth, for example, was "shocked by the racism in the Lincoln White House."

DiLorenzo also has a problem with Glenn Beck's obsessive adoration of Abraham Lincoln and shall we say, fudging the truth?

Glenn Beck's Lincoln Contradictions by Thomas J. DiLorenzo

"Despite his admirable performances discussing the founding fathers, socialism, progressivism, and other topics, Glenn Beck has been absolutely awful and sometimes untruthful when discussing Lincoln and his legacy. During one show he claimed to have read the actual original copy of The Confederate Constitution. I assume he made this assertion to show that he must really be quite the expert on the document. I didn't believe him when he said this, and his next sentence proved to me that he did not read the document. The next sentence was the statement that the formal title of the document was "The Slaveholders' Constitution . . ." Anyone can look the document up at Yale University's online Avalon Project, which warehouses all the American founding documents, commentaries, and more, to see for yourself that Beck was wrong about this.

"Beck's next false statement was that, "I read it" (the Confederate Constitution) and "it wasn't about states' rights, it was all about slavery." Read it yourself online. It is a virtual carbon copy of the U.S. Constitution, with a few exceptions: The Confederate president had a line-item veto; served for one six-year term; protectionist tariffs are outlawed; government subsidies for corporations are outlawed; and the "General Welfare Clause" of the U.S. Constitution was deleted.....

"Moreover, Beck's hero, Lincoln, orchestrated passage through the U.S. Senate and the U.S. House of Representatives of the Corwin Amendment to the Constitution, which would have formally and explicitly enshrined slavery in the U.S. Constitution by prohibiting the government from ever interfering with Southern slavery. This amendment passed the Senate and the House just days before Lincoln was inaugurated. In his first inaugural address he said he believed slavery was already constitutional and then, alluding to the Corwin Amendment, said: "I have no objection to it [slavery protection] being made express and irrevocable" in the Constitution. This was by far the strongest defense of slavery ever made by an American politician, coming from the president himself. Beck and the wacky preacher posing as an intellectual made no mention of this."

While I strongly disagree with DiLorenzo about free trade, I highly recommend his books. One thing is for certain, and DiLorenzo accurately begins the discussion in Chapter 3 of his book, the "civil" war was unnecessary; slavery could have been and should have been abolished peacefully:

"In a famous public letter to New York Tribune editor Horace Greeley in 1862, Lincoln explained that he wasn't particularly concerned about emancipation per se; forcing the secessionists to remain in the Union was his main objective:

"My paramount object in this struggle is to save the Union, not is it to save or to destroy slavery. If I could save the Union without freeing any slave I would do it; and if I could save it by freeing some and leaving others alone I would also do that. What I do about slavery, and the colored race, I do because I believe it helps to save the Union." The Real Lincoln: A New Look at Abraham Lincoln, His Agenda and an Unnecessary War, Thomas J. DiLorenzo, pgs 34-35

As for dishonest Abe being the great emancipator:

"The Emancipation Proclamation was immediately excoriated through the North (and much of the world) as a political gimmick. The New York World newspaper sarcastically editorialized that:
The President has purposely made the proclamation inoperative in all places where we have gained a military footing which makes the slaves accessible. He has proclaimed emancipation only where he has notoriously no power to execute it. The exemption of the accessible parts of Louisiana, Tennessee, and Virginia renders the proclamation not merely futile, but ridiculous."

"Lincoln's own secretary of state, William Seward, mocked the Emancipation Proclamation by saying, "We show our sympathy with slavery by emancipating slaves where we cannot reach them and holding them in bondage where we can set them free."

"Lincoln himself maintained that the Proclamation was merely a war measure, not an attempt at genuine emancipation. In a letter to his Treasury Secretary Salmon P. Chase, he admitted that the original proclamation had no legal justification, except as a military measure." Ibid, pgs 36-37
Forced into Glory by Lerone Bennett is over 600 pages and while he methodically lays out the truth about Lincoln, I felt as the book wore on it became a lot of whining.

Americans have been taught monstrous lies about Abraham Lincoln and all school books who portray him as some sort of hero should be burned. The Lincoln Memorial in Washington, DC should be bull dozed along with FDRs. How many Americans know Lincoln literally tore up the U.S. Constitution and Bill of Rights?

"You will take possession by military force, of the printing establishments of the New York World and Journal of Commerce...and prohibit any further publication thereof...you are therefore commanded to forthwith arrest and imprison the editors, proprietors and publishers of the aforesaid newspapers." Order from Abraham Lincoln to General John Dix, May 18, 1864

"Even though the large majority of Americans, North and South, believed in a right of secession as of 1861, upon taking office Lincoln implemented a series of unconstitutional acts, including launching an invasion of the South without consulting Congress, as required by the Constitution; declaring martial law; blockading the Southern ports; suspending the writ of habeas corpus for the duration of his administration; imprisoning WITHOUT TRIAL thousands of Northern citizens' arresting and imprisoning newspaper publishers who were critical of him; censoring all telegraph communications;...

"This amazing disregard for the Constitution," wrote historian Clinton Rossiter, "was considered by nobody as legal." Rossiter generally praised Lincoln, however, as a "great dictator" and a "true democrat," who phrases that are not normally considered to be consistent with one another." The Real Lincoln: A New Look at Abraham Lincoln, His Agenda and an Unnecessary War, Thomas J. DiLorenzo, pgs 130-132

As for Martin Luther King, one has to tread carefully when speaking about him or be labeled as a racist. You are expected to turn a blind eye to his serial adultery and close communist ties. Fortunately, there are individuals in this country who believe truth trumps lies and have exposed the real man as nothing more than a hollow pawn for a much bigger agenda:

Government Cover-ups: Martin Luther King Jr.

"3) COMMUNIST BACKGROUND AND CONTACTS: It appears that King established an early liaison with the American Communist Party and sought to create civil unrest in support of the revolution. His own biographer, David J. Garrow admitted that king once privately "described himself as a Marxist." King constantly surrounded himself with Communists, hired them, and even went to great lengths to keep them on through secret relationships. King's personal secretary in the 1950s was communist and homosexual Bayard Rustin. According to Sen. Jesse Helms, "King was repeatedly warned about his associations with known Communists by friendly elements in the Kennedy Administration and the Department of Justice [DOJ] (including strong and explicit warning from President Kennedy himself). King took perfunctory and deceptive measures to separate himself from the Communists [Stanley David Levison and Hunter Pitts O'Dell ] against whom he was warned. He continued to have close and secret contacts with at least some of them after being informed and warned of their background, and he violated a commitment to sever his relationships with identified Communists."

"4) IMMORAL AND ABUSIVE BEHAVIOR: Dr. King had an ample reputation as a philanderer and abuser of women of ill repute. The FBI under J. Edgar Hoover had run surveillance on King and his entourage for years attempting to gather data on his Communist connections. While the Bureau did surveill King's attendance at Communist meetings, but most of the surveillance records show an extreme preoccupation after hours with illicit sex. In deference to King's usefulness in promoting a national holiday for civil rights, US Federal judge John Lewis Smith, Jr. ordered all the FBI records sealed up in the National Archives for 50 years (till 2027). When I was Executive Editor of Conservative Digest, I called retired Acting FBI Director L. Patrick Gray and asked him what was in the evidence locked away. His answer surprised me. He said there were approximately 15 file cabinets of evidence on King--14 of them were full of recordings and transcripts of his illicit relationships with prostitutes. Only one file cabinet contained evidence of his Communist relationships.

"Even former co-workers have blown the whistle on King's scurrilous conduct. The Rev. Ralph Abernathy, in his book, And the Wall Came Tumbling Down, King spent his last night in the motel having an immoral liaison with three women and then beat one of the woman in the morning before he was shot. Assistant Director of the FBI Charles D. Brennan wrote a letter to Sen. John P. East (R-NC) in which he stated that King's conduct consisted of "orgiastic and adulterous escapades, some of which indicated that King could be bestial in his sexual abuse of women." The FBI surveillance records covering his first night in Stockholm, Sweden, where he was to receive the Noble Peace Prize, document that his only interest was how to secure prostitutes for he and his entourage. An orgy followed. King's surveillance and wiretaps were personally authorized by then Attorney General Robert F. Kennedy. If these allegations are true, this man should never have been put forward as a national hero. Yes, I am aware that other national heroes have had there weaknesses, but King's conduct borders on a Clinton-like sexual addiction."

I can't find my copy of Martin Luther King, Jr The Man Behind the Myth by Des Griffin, but it is fully documented with photos. Here is part of a review:
"Martin Luther King: The Man Behind the Myth by Des Griffin is an interesting little pamphlet concerning the civil rights leader who has been beatified by the Establishment. What was behind the civil rights movement and the social and racial chaos in the fifties and sixties? This book does not provide all of the answers, but an interesting figure in American history is revealed as a pawn in a much wider conspiracy. This book is sure to be offensive, and would be condemned as "racist," but any "racism" on Griffin's part does not come from Christian Identity theology or neo-Nazi paganism. Martin Luther King was known for his parties and exploits with women. He also, as many have noted, was affiliated with communists for his whole career. The SCLC (Southern "Christian" Leadership Conference) was the creation of liberal whites and communists. King's theology was not one of traditional Christianity, but rather the social gospel of liberal humanitarian social radicalism..."

I know the author, Des Griffin, and I can tell you he is no racist. Des is a careful researcher and a good, decent human being. Yes, his writings are considered controversial because he dares to look behind the curtain to get to the truth instead of accepting the current flavor of lies dished up by "historians" and politicians. You can purchase MLK The Man Behind the Myth directly from Des on his web site.
Two American icons. Mountains of propaganda and lies. The only way to restore America's honor is with the truth.
---

Devvy Kidd authored the booklets, Why A Bankrupt America and Blind Loyalty; two million copies distributed. Devvy appears on radio shows all over the country. She left the Republican Party in 1996 and has been an independent voter ever since. Devvy is a constitutionalist who believes in the supreme law of the land, not some political party.

Visit Devvy's website at: https://devvy.com. You can also sign up for her free email alerts. Devvy's radio show broadcasts Mon-Fri. To listen, go to: https://devvy.com/new_site/rense_show.html
Copyright © 2010 Devvy Kidd
All rights reserved.